Home | Site Map | Photos | Privacy | About | Contact Us | License | Commercial | Residential
Las Vegas Power Wash helps you with all your Las Vegas commercial power cleaning needs:
– Building Washing
– Awning / Canopy Cleaning
– Concrete Cleaning
– Graffiti Removal
– Gum Removal
– Loading Dock Cleaning
– Office Cleaning Service
– Parking Lot Cleaning
– Rust Removal
– Sidewalk / Walkway Cleaning
– Store Front Cleaning
– Window Cleaning
We offer weekly, monthly quarterly maintenance contracts for ongoing services. 702-782-3500.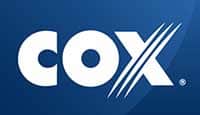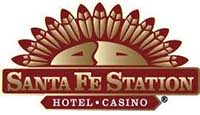 Instantly when a client arrives at your place of business, their first impression they have is cast in stone. Why not make it a good first impression. Keeping your store front with a clean business look is worth a fortune over time. Whether you are serving a product or delivering a service, dirty surroundings is not an asset. Make sure your commercial property speaks loudly for the quality you deliver. Just like dating, you never get a second chance at a first impression.
If your client decides to enter a business with a stained or dirty exterior, they will be apprehensive as well as cautious about your ability to deliver quality. Whether you take advantage of our services once a year or on a schedule weekly / monthly / quarterly program, always put your best look to your potential customers. Your existing customers will also be pleasantly surprised when they see the care you take with your own asset, they know you will be good for them.
Commercial & Residential Power Wash
We realize your business takes most or all of your time, especially in this Pandemic. Allow our trained staff tackle your messy jobs. This gives you more time to present a quality professional look to potential and returning customers. It is time you take control of your appearance as a business. You would never consider coming to work covered in mud and dirt. This unhealthy look is the same thing your building appearance delivers to your customers.
A clean, healthy look is good economics for your company to excel. Sure you could buy all the equipment, train some of your staff, and then try to combat the elements which have deteriorated your building. After gathering a few years of experience, untold damage to equipment and your property, you would be exactly where you are now, ready to call Las Vegas Power Wash for all your cleaning needs. Save precious time and money, call today for our free estimate to make you as good as new.
Thanks for visiting the Commercial section of our web site, we hope to hear from you soon, 702-782-3500 or use our Contact Us page. For more information about Las Vegas Power Wash, visit our About Us page. See just a few of the before and after photos of various problem areas we have fixed for people throughout Las Vegas area.

Home | Site Map | Photos | Privacy | About | Contact Us | License | Commercial | Residential